MEMORIAL DAY Weekend Schedule
May 16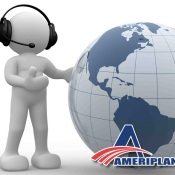 In order to honor and observe the MEMORIAL DAY holiday, Monday, May 27th AmeriPlan Corporate Offices will be closed on Friday, May 24th and Monday, May 27th.
The Jump Start Club Challenge Call that would normally be at 3:00PM Monday, May 27th, will be at 3:00PM on Tuesday, May 28th.
We look forward to having you on that call, you definitely do not want to miss it!