AmeriPlan Monday Conference Call With Founders Dennis And Daniel Bloom
Feb 01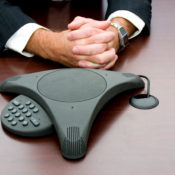 Don't miss out on today's 3 pm Monday Conference Call with Dennis and Daniel Bloom.
Our goal is to get as many BCs on the call to stay Connected and Informed with all the latest AmeriPlan Promotions, Business Ops and Corporate News!
Our Weekly Conference Call is a great way to hear the latest from the AmeriPlan Founders Directly!
So Get Connected and Be On This Call!
Join The Call!
3 PM Challenge Call w/AmeriPlan Founders Dennis & Daniel Bloom
Phone: 712-775-8968
Conference Call Code: 943026

JOIN US ON FB LIVE
Click and Join in on the AmeriPlan Facebook page and Join the FB Live Broadcast

And remember, if you miss the Monday Conference Call, you can always hear the recorded call the following day when we post the Call Code.
Have you download the AmeriPlan APP? Please download the APP Today and Stay Connected to all important Corporate Info with Push Notifications!
Apple Store
http://tinyurl.com/AmeriPlanAppleStore
Google Play
http://tinyurl.com/AmerPlanGooglePlay