AmeriPlan Conference Call Recorded FB Live Broadcast
Jul 16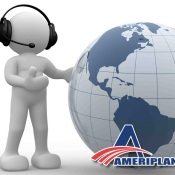 The NEW AmeriPlan Conference Call recording is now available for dial-in access and from our FB Live Broadcast!
Video Recording from our FB Live Broadcast from July 16th!
Dial In and Listen to Previous Recorded Calls!
The audio recording for the 7/9/2018 Conference Call has been made available for dial-in access. To listen to this recording by telephone please dial 1-302-202-1115 and enter Recording ID: 61532067  when prompted for it.
1 will pause
2 will rewind 1 minute
3 will forward 1 minute
This service is provided by the folks at www.freeconferencecalling.com 
Previous Conference Call Recordings
July 2nd
Call 1-302-202-1115
Recorded Call Code: 37195892
Have you download the AmeriPlan APP? Please download the APP Today and Stay Connected to all important Corporate Info with Push Notifications!
Apple Store
http://tinyurl.com/AmeriPlanAppleStore
Google Play
http://tinyurl.com/AmerPlanGooglePlay