The New AmeriPlan Monday Challenge Conference Call Recorded & Available
Jul 14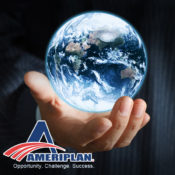 The NEW AmeriPlan Challenge Conference Call recording is now available for dial-in access.
To listen to the July 10th recording by telephone please dial 1-712-432-3131 and enter Recording ID: 22896483 when prompted for it.
Some recording features are available to you once you're listening.
1 will pause
2 will rewind 1 minute
3 will forward 1 minute
This service is provided by the folks at www.freeconferencecalling.com
Also Available
June 26th  Call
Phone No: 1-712-432-3131
Recording ID: 34949072
Have you download the AmeriPlan APP? Please download the APP Today and Stay Connected to all important Corporate Info with Push Notifications!
Apple Store
http://tinyurl.com/AmeriPlanAppleStore
Google Play
http://tinyurl.com/AmerPlanGooglePlay