Important Notice to All AmeriPlan Benefit Consultants:
Mar 24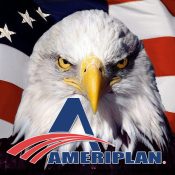 CoronaVirus UPDATE!
Due to the fact that one or more of our local governing bodies have issued "Shelter–in-Place" orders for all non-essential businesses, we shall be complying with such orders effective immediately.
Our staff will be operating from home in an effort to have as little disruption as possible. Should you need to communicate, please do so by the way of email at: customersupport@ameriplanusa.com or chat, as they are the only way that you will get a response.
We all wish you well during this crises!
Dennis Bloom                                                Daniel Bloom
Chairman and CEO                                       President and COO