July 4th Holiday
Jun 30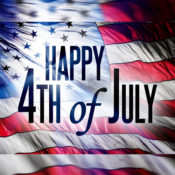 AmeriPlan Corporate offices will be closed Friday, July 2nd, 2021 through Monday, July 5, 2021. We will return to our normal operating business hours on Tuesday, July 6th.  The regular 3:00pm Monday conference call will be on Tuesday, July 6th.
AmeriPlan Corporate would like to wish everyone a Happy & Safe 4th of July weekend.
As Americans, lets enjoy the freedoms we have and remember with this great nation stands for. The 4th of July is our country's birthday and independence as a free nation. Cherish it and Celebrate.
So from Dennis and Daniel Bloom, enjoy your holiday weekend.
AmeriPlan Corporate
Plano, TX